Top 5 Megaways Slots
Slot gaming has been extremely popular in the gambling community ever since brick-and-mortar casinos started operating and slot machines were introduced. It has been evolving constantly, especially with the development of more modern gaming technologies, which allowed people to play slot games anywhere via an internet connection.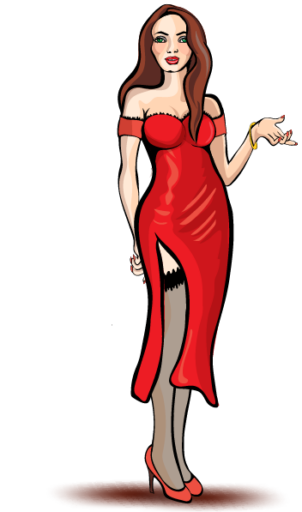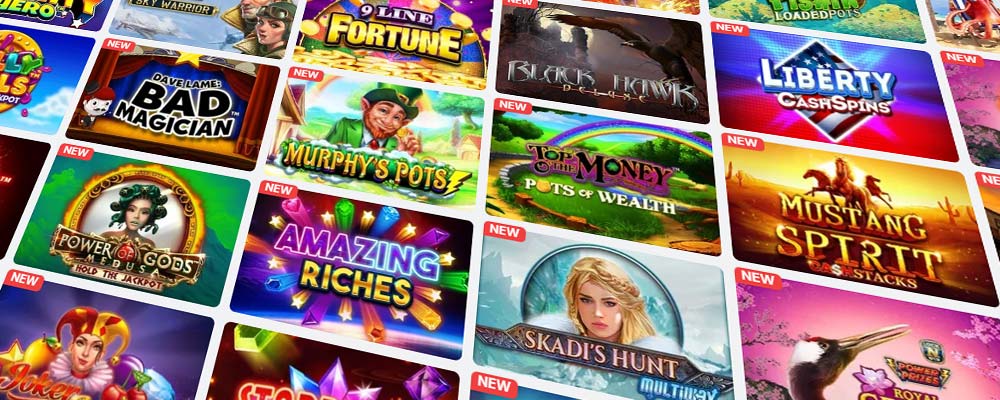 Online casinos have been dominating the online gambling industry since they introduced online casinos, and gambling companies have constantly been investing in slot game development. This has led to the invention of some very fun techniques and mechanics in games which is much easier to do on a piece of software than on the physical machine.
One very fun and innovative mechanic is called the Megaways slots.
What is a Megaways Slot?
In simple terms, Megaways is a mechanic that randomly changes the number of symbols that appear on each reel on the gameboard of a slot. This means that each time you spin, the number of symbols that lands on any reel changes, which provides the player with numerous ways of creating winning combinations.
It sounds complicated at first, but the Megaways mechanic is relatively simple to understand once you start playing the game. For players who love a little mystery and want to change up the pace of their gameplay, this mechanic is great and that's why it's so popular.
In this article, we'll go over some of the most fun, and most rewarding Megaways slots you can find and play online. We won't judge the slots solely on how much money they can make you, but also on how fun they are to play. Even though fun is subjective, some slots are plain good no matter how you look at them, and this article is reserved precisely for those.
Doggy Riches Megaways
If you are a dog person, you cannot go wrong with this slot. With an RTP of 95.7%, the theme of the slot is based around adorable little puppies which are very hard to resist. If there's one thing you will regret about this slot, is that you didn't start playing it sooner. Made by Red Tiger Gaming, this colourful slot features a 6×7 gameboard and a max payout of x3,494.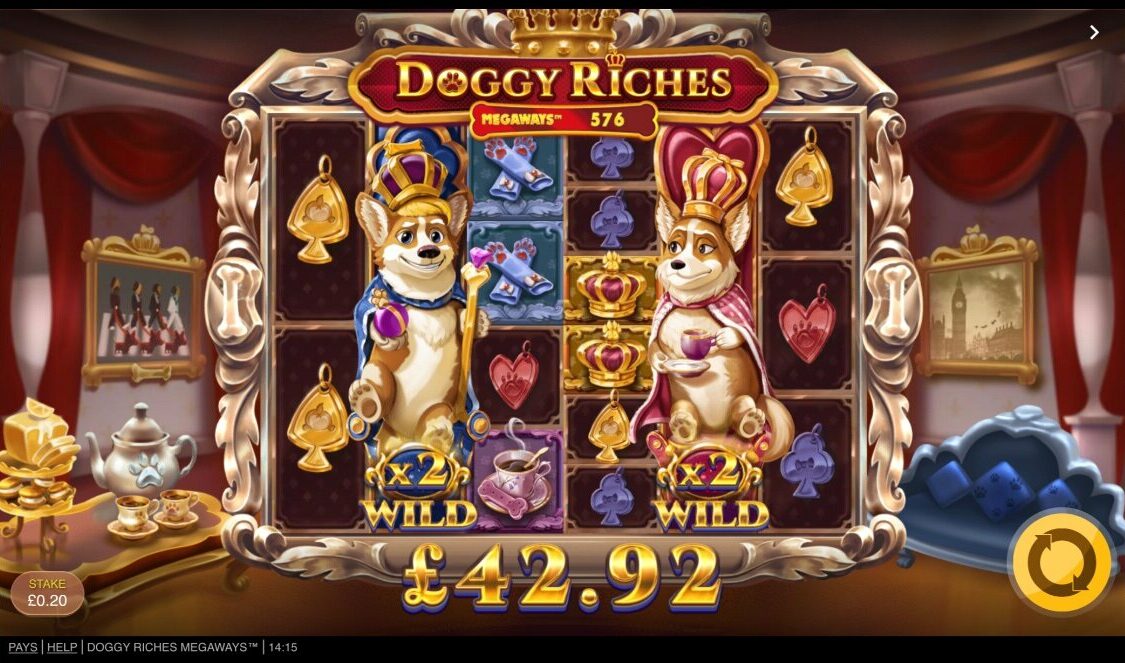 The high volatility is matched only by real-life small puppies and promises hours upon hours of a dynamic gameplay experience. With a minimum bet of €0.20, it's relatively beginner-friendly and approachable for people on a budget. When it comes to the theme, it's based on dogs acting like royalty. Queen Elizabeth is known to have kept Corgi dogs as pets so the theme is very fitting.
As a core gameplay mechanic, the game uses a Megaways system with avalanche reels which can result in some wins fit of a king. There's also a bonus game called Queen Spins.
Millionaire Megaways
This slot has an RTP rate of 96.24% and is based on the extremely popular TV show "Who Wants To Be A Millionaire". Developed by the game studio Big Time Gaming, who are the founders of the system which is today known as Megaways.  Millionaire Megaways can be incredibly rewarding as it offers an amazing 117,649 ways to win which is astonishing.
The maximum payout of the slot nets to around x72,310, so if you are a fan of high payout potential this may be the perfect slot for you. Despite the high payout, the game still has a low entry fee with a minimum deposit of €0.20 which makes the game beginner-friendly.
Millionaire Megaways is laid out on a 6×7 gameboard and features a horizontal reel with different symbols at the bottom. The horizontal reel can increase your chances to win, and it can also activate the avalanche feature, which has a chance to shower you with prizes. However, the Scatter symbols are the real money maker here.
If you manage to land 3 Scatter symbols you get 8 free spins and a multiplier that can increase for every winning combination you land. What makes this game extremely fun is the part where you play the real Who Wants To Be a Millionaire show where you answer questions to increase your chances of winning.
Vikings Unleashed
Vikings have been a popular theme forever. They are featured in many TV shows and movies, comics and many comic book heroes such as Thor have been based on Viking mythology. And they are extremely popular in slots as well. Vikings Unleashed comes with an RTP of 96.5% and it's created by Blueprint Gaming.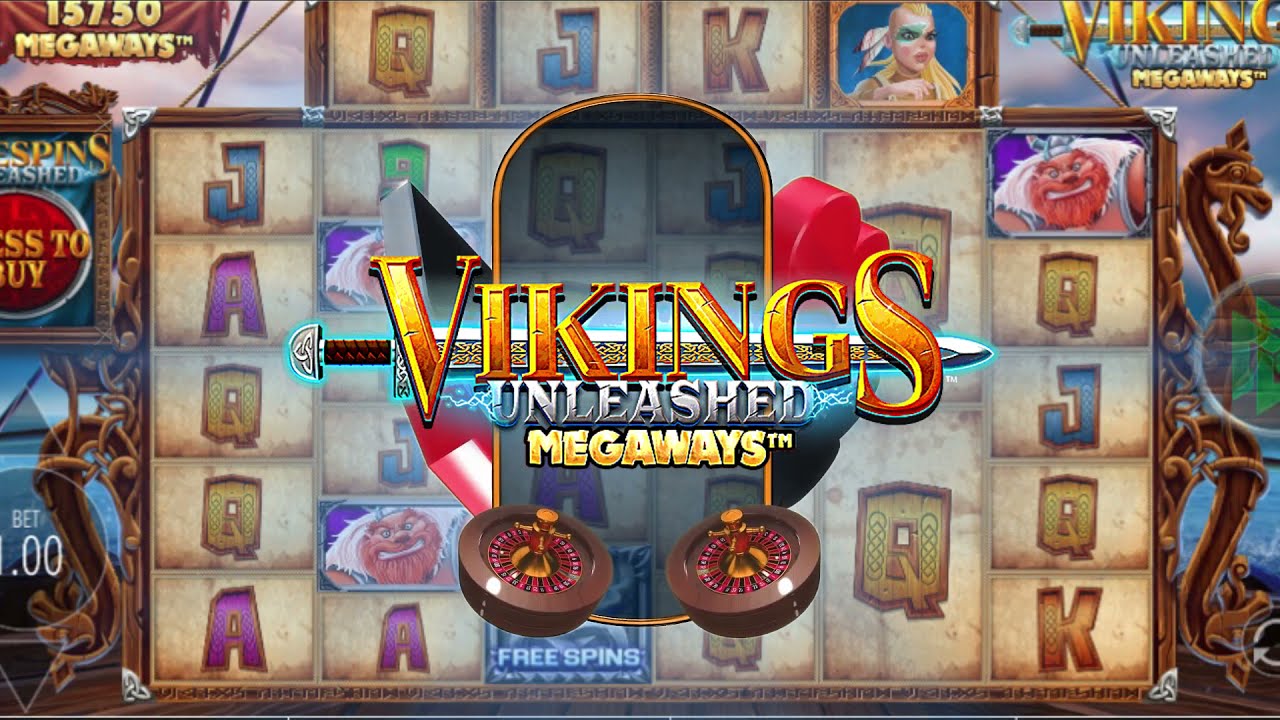 The volatility is high as the temperament of the Vikings and a low minimum deposit fee of €0.20, which means anyone can be a part of this Viking conquest. Visually the game is stunning, and the overall atmosphere perfectly captures the feeling of sailing on a ship headed towards your next conquest target, ready to fight for riches.
Except for the Megaways mechanic, this game also uses a mystery symbol mechanic, which has the power to transform into any random symbol with the exclusion of a Wild or Scatter. This mechanic allows the player to combine symbols much more easily and to make winning combinations of symbols more often. The background is reactive to the way you play, and the scenery changes from a calm to a stormy sea when you trigger the free spins mechanic.
Vikings Unleashed also features a progressive multiplier which starts at x1 and 12 free spins when 4 or more Scatters are combined on the gameboard. For each additional Scatter, you also get an additional 5 free spins. Now, this is some seriously rewarding gameplay.
Holy Diver
If you are a fan of metal or rock music, the first thing you may think when you hear the name Holy Diver is the legendary song with the same name by Dio. If not, then Holy Diver is your opportunity to connect this name with some serious winning potential. Holy Diver features an RTP rate of 96.39% and a seriously mouthwatering x23,306 maximum payout.
That payout potential is seriously nice, but if it didn't win you over, Holy Diver has some other features on offer that surely will. Below the reels, there's a landscape with a knight on it, and the knight moves forward each time you spin. As the knight moves, he opens chests that can contain various exotic bonuses such as multipliers and Wilds.
When you collect 4 gems with the knight, you move to a new zone and level up. If you don't want to move to a new zone or level up the knight, you can choose to activate the free spins feature, which grants you 10 free spins. In the free spins mode, Holy Diver by Ronnie James Dio plays in the background as the knight runs through a castle.
You can also get diamonds which grant you extra spins, and if you gather enough of them, you will reactive the bonus from the beginning. This slot is easily one of the most, if not the most innovative slot you've seen on the market. There are hundreds of thousands of slots, so accomplishing this feat is no small deal.
Fluffy Favourites Megaways
This is the perfect slot for carnival lovers. Created by Eyecon, this slot comes with an RTP of 95% and amazing maximum payout potential of x20,000. With medium volatility, it's not as volatile as the carnival can get in real life, but with a low minimum deposit of €0.20, everyone can attend the joy that is the carnival.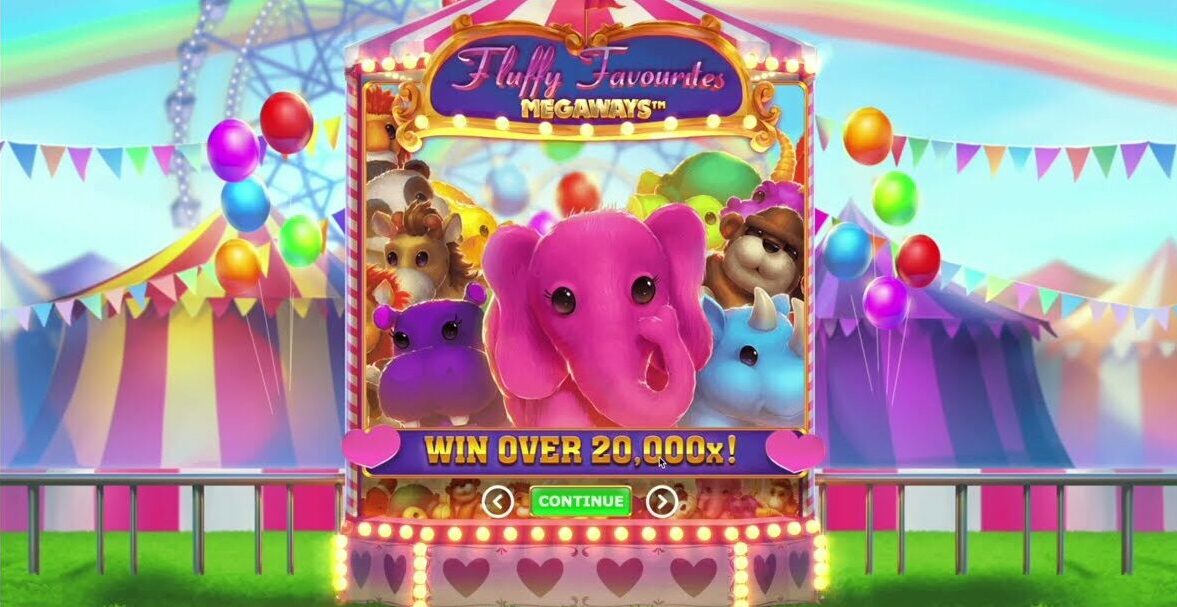 Like most Megaways slots, it's played on a 6×7 reel with a very interesting addition. There's a horizontal reel at the top filled with fluffy stuffed animals, just like the ones you see in real-life carnivals. The Wild symbol is represented by the claw which descends on the reels to pick up a Wild and it adds a random multiplier of up to x5.
Fluffy Favorites Megaways features stacking Wilds which means that they increase with new winning combinations. Add the cascade feature to this, and you can win some significant prizes. There's also a free spins feature which can be activated by three pink elephant Scatters, and by activating this feature you get 9 free spins and 3 more are added with every new Scatter.
If you are in a good mood for a colourful slot, and fluffy symbols are sure to check out this slot, it may be the best thing you've done to scratch your gambling itch in a while.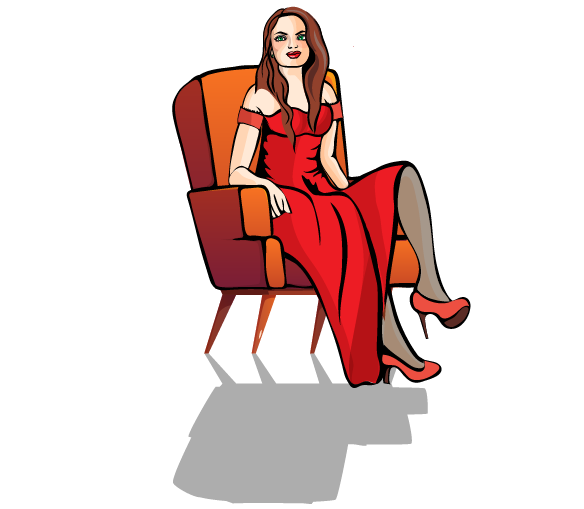 Final Thoughts
These are just 5 of the most interesting and most rewarding slots available on the market today. Each offers different features with different payout options and a theme that is bound to catch your eye. The cornerstone of all of these slots is still the Megaways mechanic which greatly improves the overall gameplay experience and brings some nice variety to an age-old game genre. All in all, you cannot go wrong with any of the games we listed above. The gameplay is fun and the titles feature several in-game bonuses to make the experience more dynamic.