Biggest Slot Wins In History
In this article, we'll focus on the player whose lives have changed for the better, much better actually. We'll be covering the biggest slot wins in human history.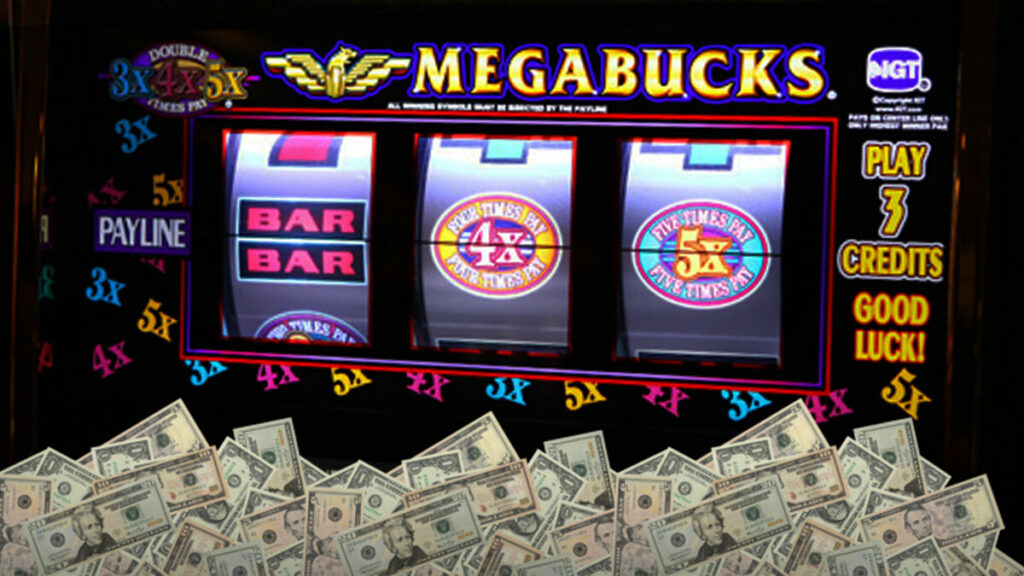 Gambling has always attracted a plethora of players who want to risk their money, for a bigger reward. It's no wonder places like Las Vegas attract such a huge crowd each year with the sole purpose of spending their hard-earned money, and what little luck they may have left, on a bid that could change any life for the better, or worse. In this article, we'll focus on the player whose lives have changed for the better, much better actually. We'll be covering the biggest slot wins in human history.
Nowadays gambling is even more lucrative. After all, you don't have to spend money to go to Las Vegas, or your local brick-and-mortar casino because everything you can imagine is available online. Having gambling available in the palm of our hand has made more and more people accept gambling as a normal thing, and finally try it out for themselves. There are hundreds of thousands of online slots available from different companies and different game providers, so if you ever needed some motivation to get started, this article is for you.
Excalibur Casino Las Vegas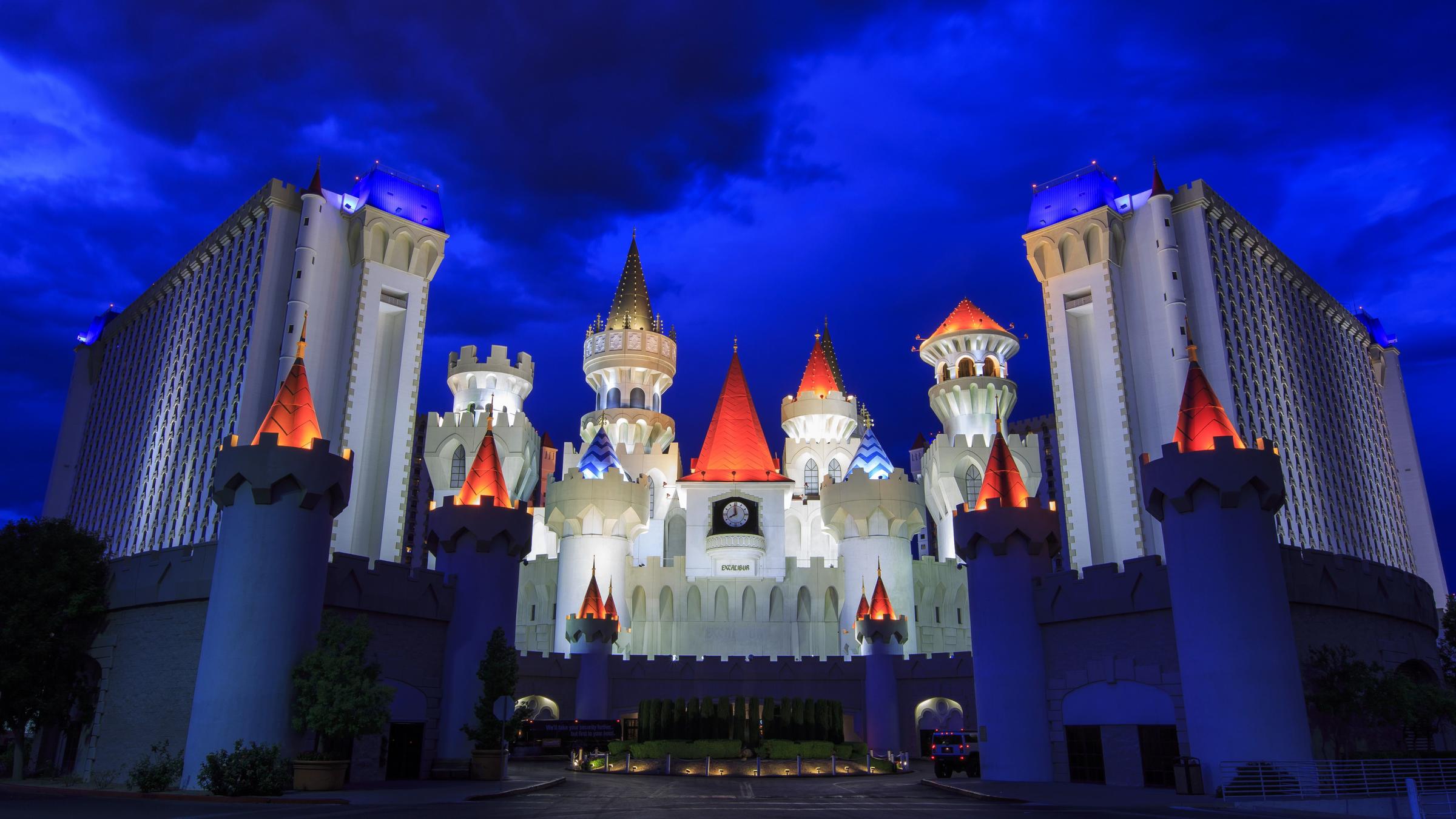 When we talk about winning jackpots, we mean it. So, it's fair to start this list off with the biggest slot win in human history, to give you a little motivation if you were still wondering whether gambling could be profitable in the long term. In 2003, in the Excalibur casino in Las Vegas, a player decided he wanted to give the Megabucks machine a go to see how it played.
Unknown to him, soon he would become part of history by winning the biggest ever jackpot in slot history. With a whopping win of $39.7 million, a young software engineer gambled around 100$ to score this amazing win. Due to the amazingly high amount of money, he agreed for it to be paid in 25 equal annual instalments, which set him up for life.
Desert Inn Casino Las Vegas
In 2000 a cocktail waitress named Cynthia Jay Brennan entered the Desert Inn Casino in Las Vegas after her work shift ended. Just a little less than an hour later she walked out of the casino $34.9 million richer. She decided to give the Megabucks machine a spin as well, which scored her the amazing jackpot.
Sadly the 37 years old waitress's luck wouldn't last too long. Just a few weeks later she was part of a car crash which left her seriously injured and paralyzed from the waist down. Her car which was parked and stationary at the time was directly hit head-on by a drunk driver in Las Vegas. Even to this day, she is still an active part of many fundraisers and donation campaigns helping paralyzed people live a better life.
Palace Station Casino Las Vegas
Palace Station Casino is the place of one of the biggest slot wins ever recorded in history. A fortunate retiree walked into the casino expecting and intending to spend a small amount of around 100 dollars just to spend the time and avoid the heat. However, she ended up spending more than she had intended, with the amount spent resulting in about $300.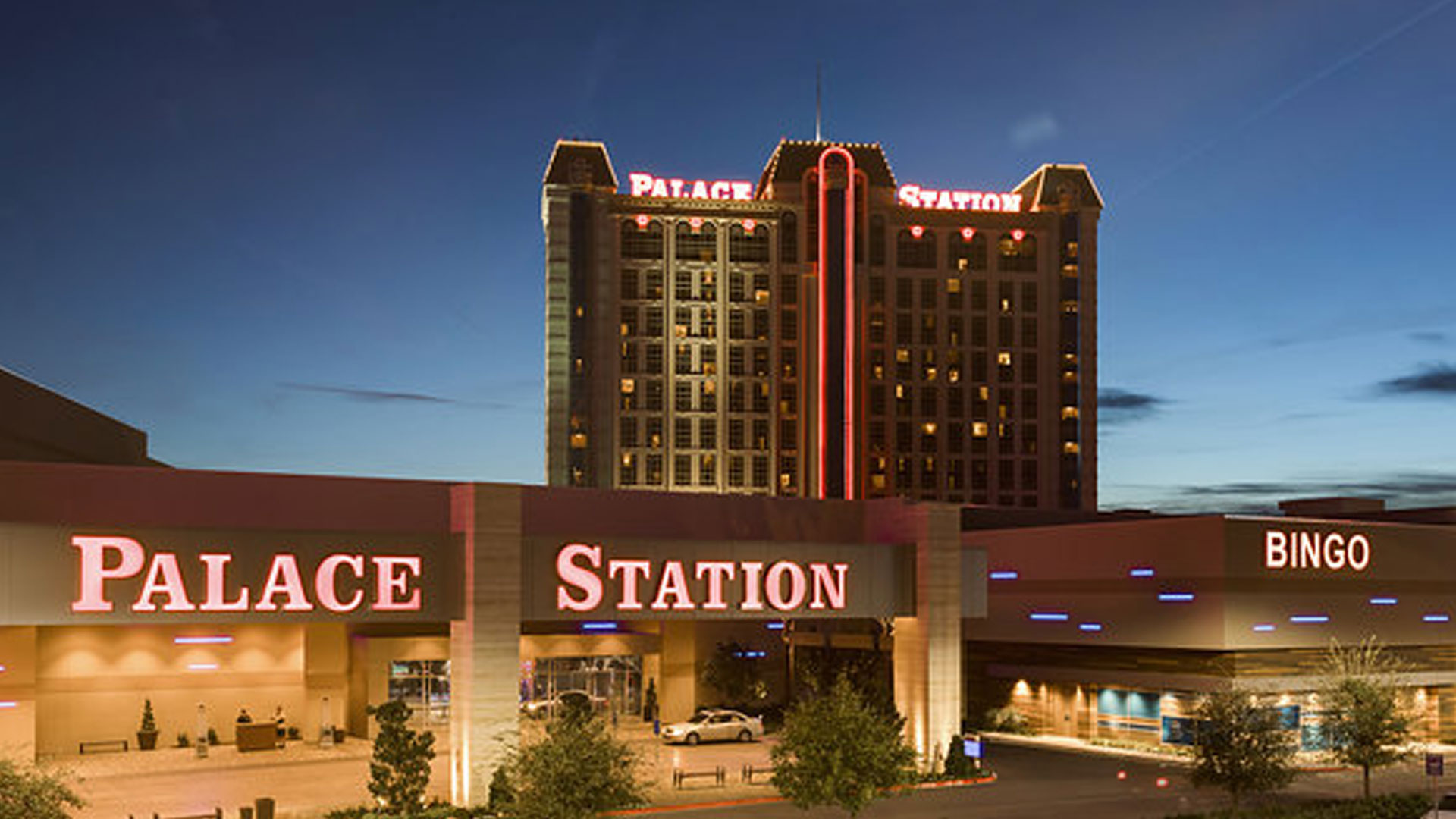 She was 67 years old and a Las Vegas resident who used to spend time at the casino from time to time just to have a little fun. Her identity is still not known because she wanted to remain unknown and for good reason. She won the jackpot by wagering $3 on one line, 3 reel slot machine by International Gaming technologies.
However, those $300 would end up to be the best spend cash in her entire life, winning a groundbreaking jackpot of $27.6 million.
War Veteran Gets Lucky in Vegas
A World War 2 veteran was not only lucky enough to survive the war and tell his grandchildren the tale, but he also got lucky in gambling. In 1989, a WW2 veteran by the name of Elmer Sherwin who was also a gambling veteran accidentally won a $4.6 million jackpot on a Megabucks slot machine when he stopped for a cup of coffee at the Mirage Hotel in Las Vegas. He was 80 years old at the time of winning the jackpot. Even though he was 80, he used the money he won to travel around the world.
At the age of 92, when visiting the Cannery Casino and Hotel he decided to take another spin and try his gambling luck on the same slot. He won a huge jackpot of $21,147,947 for the second time in 12 years. Most of the jackpot went to donations to help the victims of Hurricane Katrina.
Breakfast for Millionaires
A Megabucks slot is the main culprit of this gambling happy story as well. On her way to breakfast, a 74-year-old gambler Johanna Huendl decided to take a detour and stop by the casino. As she spun the reels the Megabucks slot started flashing. At first, she thought that she had won a $2 million jackpot, but she was later informed by the manager that she had won $22,618,156. This is the fourth largest win ever recorded in Las Vegas.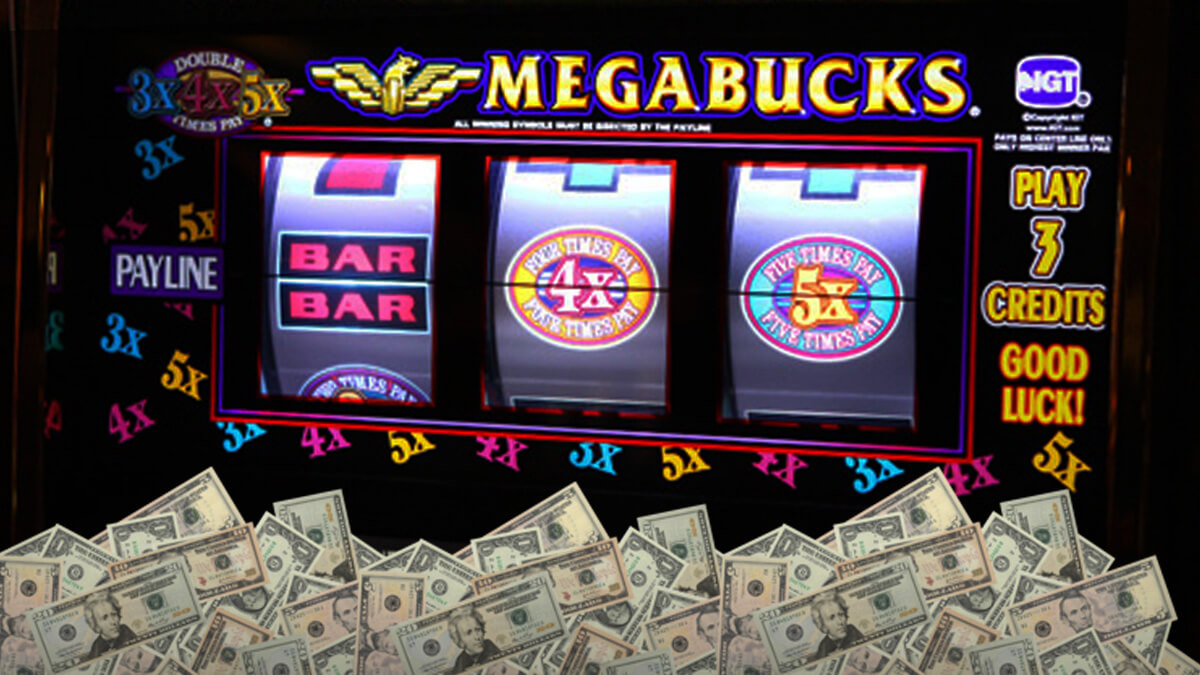 Absolutely Mad Mega Moolah
Microgaming, the creators of the Mad Moolah series sure know how to make a rewarding slot. Absolutely Mad Mega Moolah is a slot game laid out on 5 reels and a great winning potential with a total of 243 possible ways to create winning combinations. It also features the Rolling Reels mechanic which can increase the value multiplier when you win consequently up to x5. As a game series, Mega Moolah has paid out the most out of any other slot game and has also made the most millionaires in the industry.
The highest payout in slot history was made on Absolutely Mad Mega Moolah with a total payout of a whopping $23.6 million which is even hard to imagine. It was a player from Belgium who happened to score this lucky win at the Napoleon Sports and Casino in April 2021.
One week before the record happened, another player had just won a multi-million jackpot. Although a smaller jackpot of around €2 million it happened at the same venue on a machine called WoWPot, also created by the studio Microgaming.
Mega Moolah
Another game by Microgaming and one of the highest-paying series in the history of slots. Mega Moolah holds second place in an enormous jackpot win of $23.5 million, falling just a little short of taking the first place from Absolutely Mad Mega Moolah. To this day the identity of the player is not known which is very understandable as anyone winning such a large sum would like to keep his or her identity a secret for obvious reasons.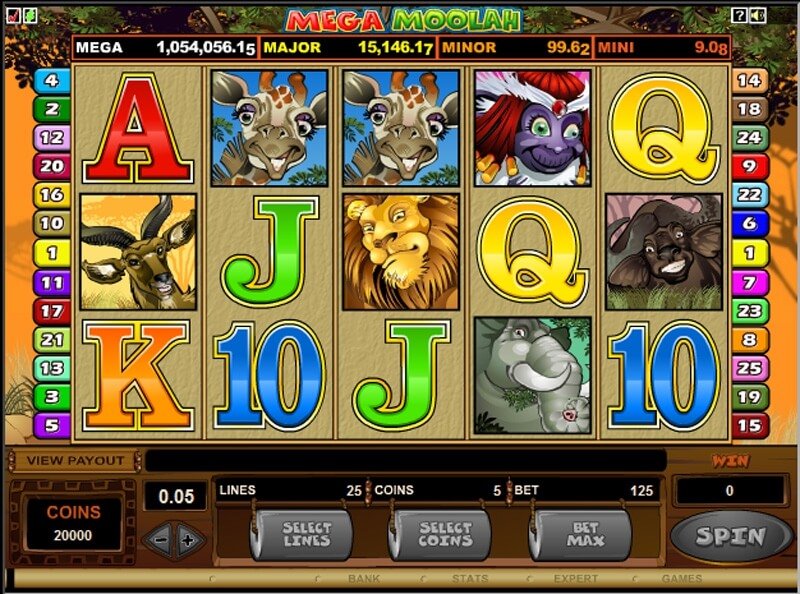 When he won this slot reward in 2018 he was recorded in the Guinness Book of World Records since he was the highest ever jackpot winner at an online casino at that time. What's even more amazing is that he managed to do so after less than 50 spins, and at a wager of only €0.75 per spin, which is simply amazing.
Mega Fortune
Mega Fortune is the 3rd most rewarding slot in online slot history, at least for now. The prize went to a man from Finland with the pretty jackpot of eight figures.
This win happened at a Scandinavian casino under the name of PAF. He was playing on a progressive slot machine when the jackpot hit, and it was valued at a total of €17,861,800 when he staked a 25% bet on the game Mega Fortune. Mega Fortune is a game from Net Entertainment.
Mega Moolah
Mega Moolah shows up on our list again with an amazing jackpot win of $19.9 million. This jackpot was scored by a military man in the UK who placed a $0.25 bet and accidentally won what would become a life-changing jackpot. His name is Johnathan Heywood from Cheshire, United Kingdom and he carved his place in history by simply staking a bet on a slot machine. This is known as the single greatest return of investment in the history of slot machines.
He was 26 at the time, which happened in 2015. The getaway casino is the place where this lucky gentleman scored his win. However, Johnathan wasn't going to spend all of his money on pleasure, and he pledged that he would spend a big amount of the money to take care of his father who was sick at the time.
However, he also bought a brand new Bentley and took his family on a Mediterranean cruise.
Arabian Nights
Arabian Nights is one of the more popular slot games released back in 2005. In 2011 Arabian nights would be responsible for one of the biggest jackpots in slot history when a player in Norway won an amazing amount of money at the Betsson Online Casino. The total win of the Norwegian player was $17.3 million which is amazing by any standard. Unfortunately, this game is not available in the US, where the biggest online gambling market is.