Explaining RTP and Slot Volatility
If you have ever engaged with playing online slots, you have surely come across the terms volatility and RTP. Understanding these terms might seem a bit tricky at first, but once you get a full overview of what they mean, you will surely get used to them.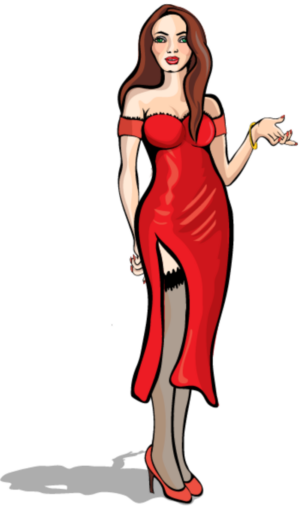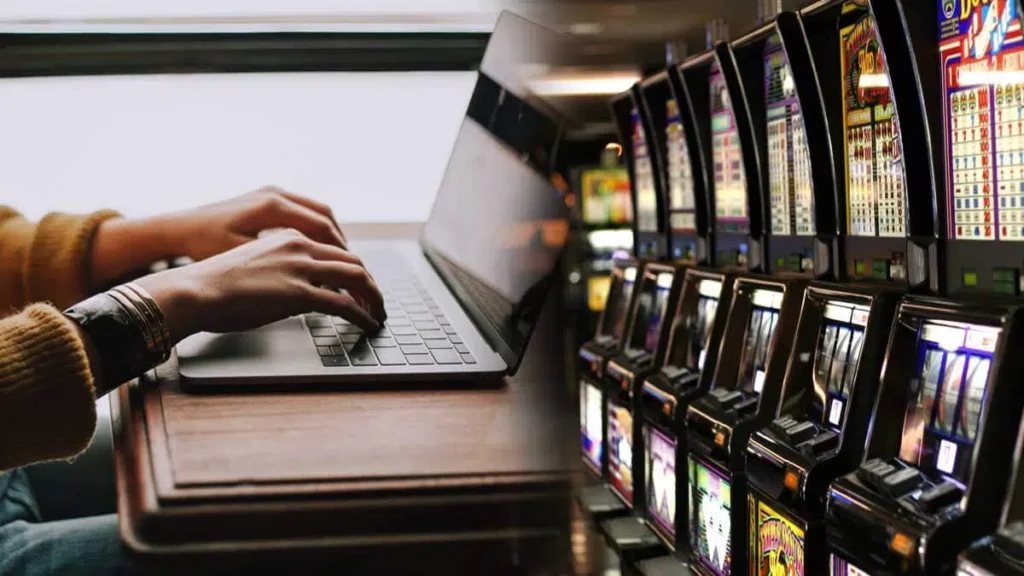 Here, we will take a closer look at exactly what these terms mean, how they affect the gameplay, and how you can choose the perfect online slot.
What Does Volatility Mean?
To put it very simply, the slot's volatility will give you an indication of how often you are likely to secure winning combinations and what will be the size of your winnings. By knowing the slot's volatility, you will know how risky it is to play it.
Of course, if your budget is not big, then you will need to play low-risk slots, and if you are on the opposite scale budget-wise, then you will likely enjoy less frequent, but big wins.
Types of Volatility
As mentioned above, the volatility is an indication of the risk that an online slot has, there are a few different types of volatility levels, which are explained below.
High
High volatility slots are ideal for punters who wish to take more risks. These types of games are known for giving fewer payouts, but when wins do occur, they tend to be bigger. High volatility slots usually have jackpots attached as well.

Payouts in these slots can go up to 1,000x to 10,000x your stake, which is stunning. There is a disadvantage with these slots, as it may be hard to predict what to expect, so you don't know the budget you'll need to start playing.
Some of the most popular high volatility slots are:
Dead or Alive by NetEnt
Immortal Romance by Microgaming
Book of Dead by Play'n GO
Medium-High
Medium-high volatility slots are very popular among punters, as they get the best from high and medium volatility games. Thanks to their low-frequency wins, these slots are usually closer to the high volatility scale than the medium.
There are plenty of medium-high volatility slots out there, and some of the most popular ones are:
Gonzo's Quest by NetEnt
Golden Tavern by NetEnt
Medium
Medium volatility slots are probably the most popular ones among punters. As the name suggests, these slots are somewhere in between high and low-volatility games. Medium volatility slots will give you smaller but more frequent payouts, and the payout will be a bit higher than low volatility games.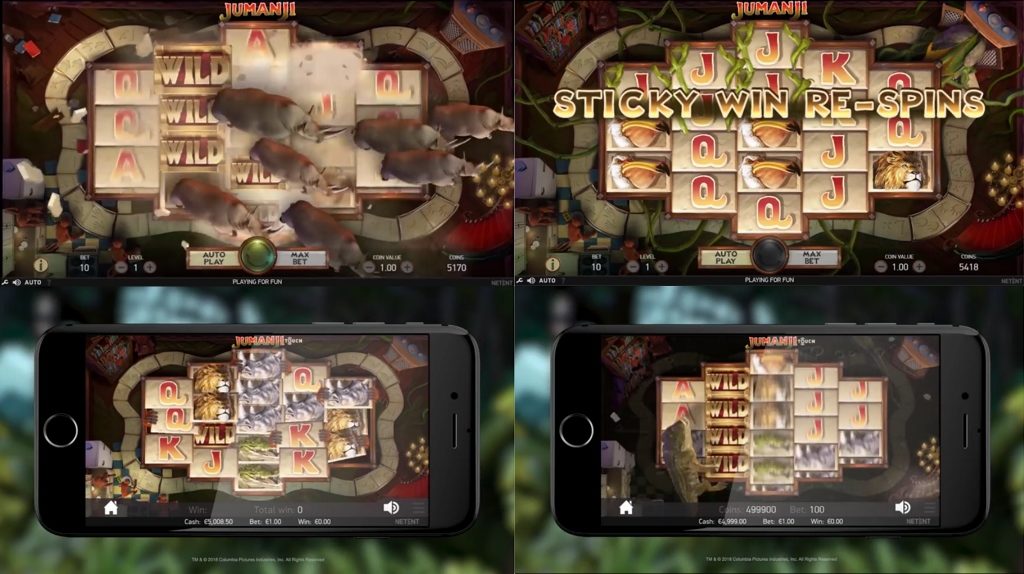 Moreover, these slots have plenty of bonus features that are a good way for you to get a boost in your wins.
These games are ideal for playing in a long term, no matter your budget, and you can expect all sorts of wins. Of course, you should always choose a medium volatility game with a higher RTP percentage.
Some popular medium volatility slots include:
Thunderstruck II by Microgaming
Jumanji by NetEnt
Reel Rush by NetEnt
Low-Medium
These games have lower value winnings that are more frequent than medium volatility games. If you set your budget properly, you can enjoy these slots for a longer time.
Some of the most played low-medium volatility games are:
Crown of Egypt by IGT
Berryburst by NetEnt
Low
Low volatility games are the complete opposite of the high versions. They offer more frequent wins, but they are with a much lower value. These games are usually ideal for newbies in the online gambling world, and they also have smaller betting options.
With low volatility slots, you can expect wins every 5-10 spins, on average. Some interesting low volatility slots include:
Starburst by NetEnt
Big Bad Wolf by Quickspin
Blood Suckers by NetEnt
How to Choose the Right Slot Volatility for You?
Choosing the best online slot that matches your preferences and your budget is very important. Of course, you should always consider the volatility of a game, as you don't want to head into it unprepared. Let's see a few points that you should note when choosing the right slot volatility.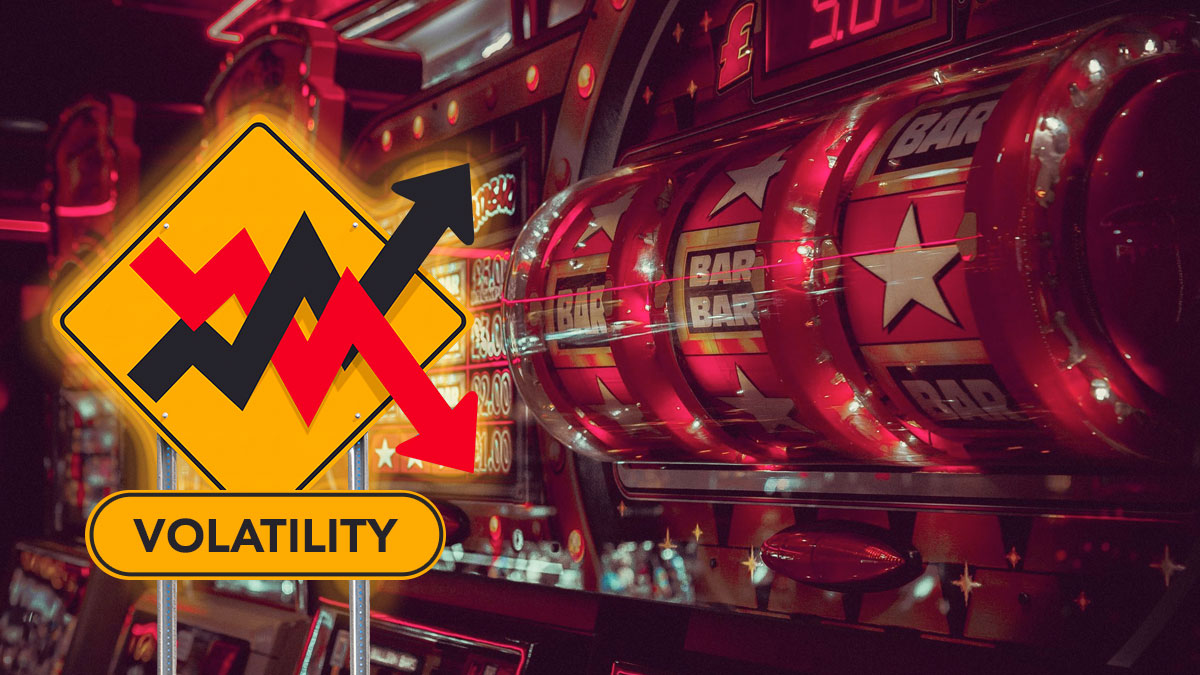 If you play high volatility slots, you need to:
Have a big budget
Take risks
Be patient and wait longer for big wins
Be patient with triggering bonus features
Be ready to stop playing when you spend all your estimated budget
Next, you need to play medium-high volatility games if you:
Already have experience with medium volatility slots and you are ready to take more risks
Look for big wins
You need to play medium volatility games if you:
Have a limited budget, but you aim for big wins
Like slots with bonus features
Are a new punter but you want to take a bit more risks
If you want to play low-medium volatility games, you need to:
Be interested in bonus features
Be new to the online gambling world, but you want to take the gaming experience to a new level
Finally, you can play low volatility games if you:
Have a smaller budget
Want to mainly have fun
Don't want to take risks
Want to play for a longer time
Want to win small, but often
Is There a Difference Between Volatility and Variance?
Once you start playing online slots, you will notice that the terms volatility and variance will be used frequently by game providers. It might be confusing at first, but you will be happy to know that there is absolutely no difference between these terms.
Both of these terms refer to the same things: the level of risk, the amount paid and the payout frequency, so they explain the gameplay of a certain slot.
So, no matter the term you come across when you choose a certain slot, you need to know that volatility and variance mean exactly the same thing.
What is RTP?
Now that we have covered everything there is to know about slot volatility, it is time to turn our attention to RTP (Return to Player). It is another crucial factor to consider when choosing the right slot for you.
This term is also known as the payout percentage, and it describes the theoretical return to player percentage. It will give you an indication of how much you can expect to win and how much will the house keep.
All reputable game providers make sure that the RTP percentage is clearly displayed in any slot they release, as they know how crucial that information is.
It is very simple to calculate the RTP in slots: you take the total amount returned to punters and you divide it by the amount gambled by them. You also need to know that the RTP is calculated over a long-term period, not per spin or wager.
So, as you would imagine, the higher the RTP is, the better news for players, as they can hope to win much more. As an example, if you run into a game that has an RTP of 96%, and you put a wager of $100 in it, you can expect to get $96 in return, while the other $4 goes to the house. Once again, have in mind that the RTP is calculated in a long term, not per every wager.
The RTP does not have any direct relationship with the slot's volatility, but the latter can impact your chances of getting theoretical returns. If you play a high volatility game with an RTP of 96%, then you will get less frequent wins, but they will be much bigger.
Next, if you play a low volatility game with a 96% RTP, you can expect small and frequent wins.
All in all, low volatility games have higher RTP percentages, while high variance slots have lower RTPs.
Hit Frequency
Lastly, we need to mention the hit frequency. It is another term that you have surely come across when playing online slots. The hit frequency of a game describes how often the slot will stop on a winning combination.
As an example, if the slot has a hit frequency of 30%, then you can expect it to stop on a winning combination about 30% of the time. The hit frequency gives players an indication of how often a winning combination will come.
The difference between hit frequency and RTP is that the latter refers to the percentage of all money returned to players over time.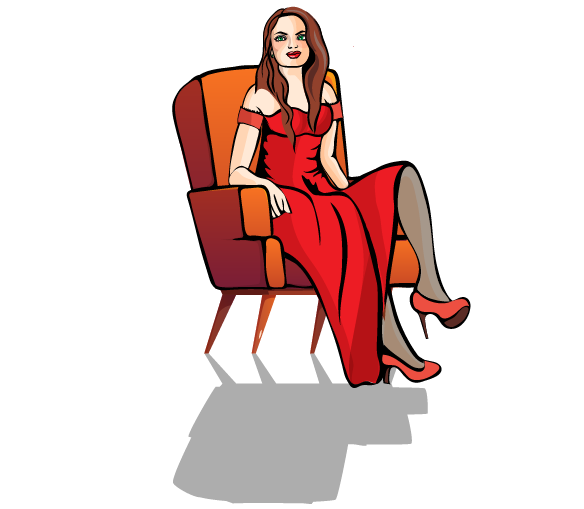 Verdict
The online slot industry is flourishing all the time, and there are different slots being released all the time. All slots have different payouts, RTPs, volatility levels, themes, graphics, etc. It might seem difficult to choose a slot that is ideal for you, but the reality is that you only need to check a few factors.
There are a couple of things to take into consideration when choosing a slot: RTP and volatility level. They are a good starting point for any punter to see whether the slot matches their character and their wallet.
Once you have chosen the right slot for you in terms of variance and RTP, you can see whether you like the graphics, the storyline, icons, bonus features, etc. and start playing the game.