How to Play Slots for Real Money?
Finding top online casinos to play at is easy if you know what to look for. We share what it takes for a site to make it to our page, and the factors you should consider when choosing a casino. Our experts believe that you should have a great time online, playing the latest games from leading providers, but not only that. We also ensure that our recommended sites are safe and licensed by reputable authorities, and that they protect your money.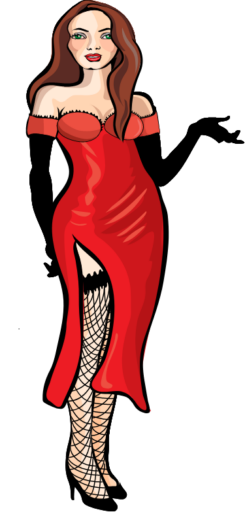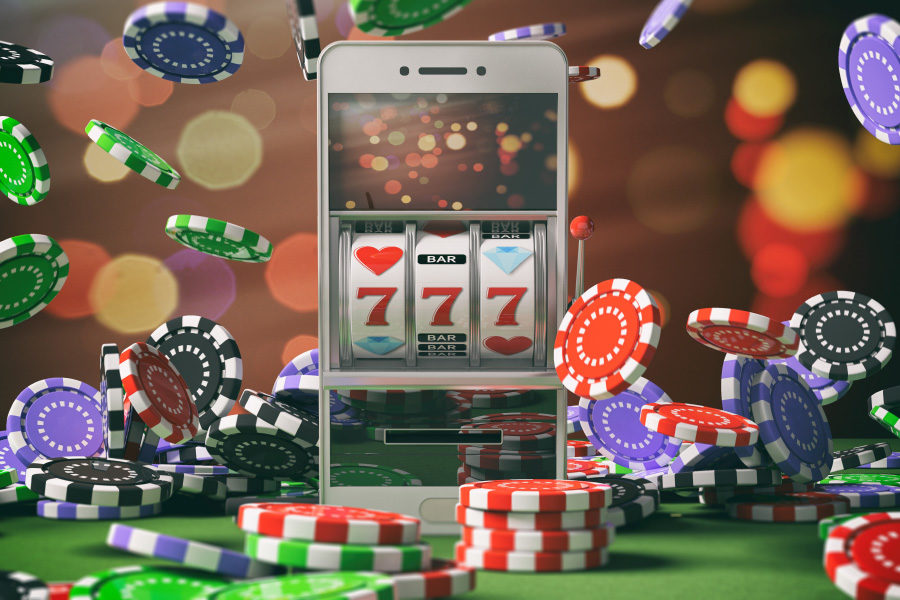 Online casinos are getting better and better these days by offering a wide range of games for players to choose from. Some of them are based on traditional casino games, while others offer something quite different.
You can choose to play these games from the comfort of your own home, or you can try to play them on the go, thanks to the fact that most modern sites are optimized for mobile devices.
In that line, online slots work the same as traditional slots found in land-based casinos, but, of course, there are several differences. One of the differences is the RTP.  The Return to Player estimates how much of the money you have wagered goes back to you over time, so the higher the RTP, the bigger your chances of winning money.
Nowadays, with most online slots, the RTP ranges between 95-97%, which is an increase from the majority of land-based slots, where the RTP is usually around 75%.
With all that being said, the number of punters registering at online casinos also increases, and given that slots are the most popular category of games on any site, let's take a closer look at all the specifics on how you can play slots for real money.
A Step by-Step Guide
Slots are perfect even for beginners in online gambling as they are quick and easy to learn, while also being quite fun to play. If you are a newbie in the slot industry, below is a short step-by-step guide on how you can get started with playing online slots.
Choose your Preferred Slot
Of course, the first and logical thing would be to choose your preferred slot machine and open the game on your device. Once again, the vast majority of modern slots are perfectly optimized for all devices, no matter the OS they run on.
Once you open the game, you will see all operating buttons such as 'spin' and 'max bet', while also seeing the bankroll in the corner of your screen.
Check the Paytable
Once you open the slot, it is very important to head to the information section and take a look at the game's paytable. It will give you an indication of how much each symbol is worth, as well as different bonus features that are available with information on how you can trigger them.

Choose Your Stake
Depending on the size of your wallet, now is the time for you to choose how much you would like to bet. Remember always to bet within your limits. Set a limit before you start playing and stick to it no matter what.
Hit the Spin Button
Now, it is time for the fun to begin. Once you have completed the previous steps, you can dive straight into the action. Hit the spin button and aim for the biggest wins.
Understand the Slot
Online slots can seem complicated for newbies, as game developers look to create new games that are more exciting than previous ones. One of the main new things with modern slots is the addition of new icons such as Wilds and Scatters.
Wilds and Scatters are potentially very beneficial for you, as they give you better chances of securing nice wins. Let's take a look now at what these symbols mean exactly.
What are Wilds?
Wilds are very common in slots these days. Wilds exist to boost your chances of securing a win in the game. These icons sometimes have payouts on their own, and they always have the power to replace regular paying symbols on the reels, thus helping you form winning combinations. So, it is already easy to see why Wilds are very beneficial for players.
Next, Wilds in slots can be static or dynamic, and they can also have other uses. As an example, some video slots feature Wilds that can activate other events, such as expanding symbols or bonus rounds, all of which can lead to more winning combinations.
What are Scatters?
Scatters are very unique in slots, as they don't need to appear on the win line for you to score big. It doesn't really matter where the Scatter lands on the screen. Usually, if you see it, you can secure a win.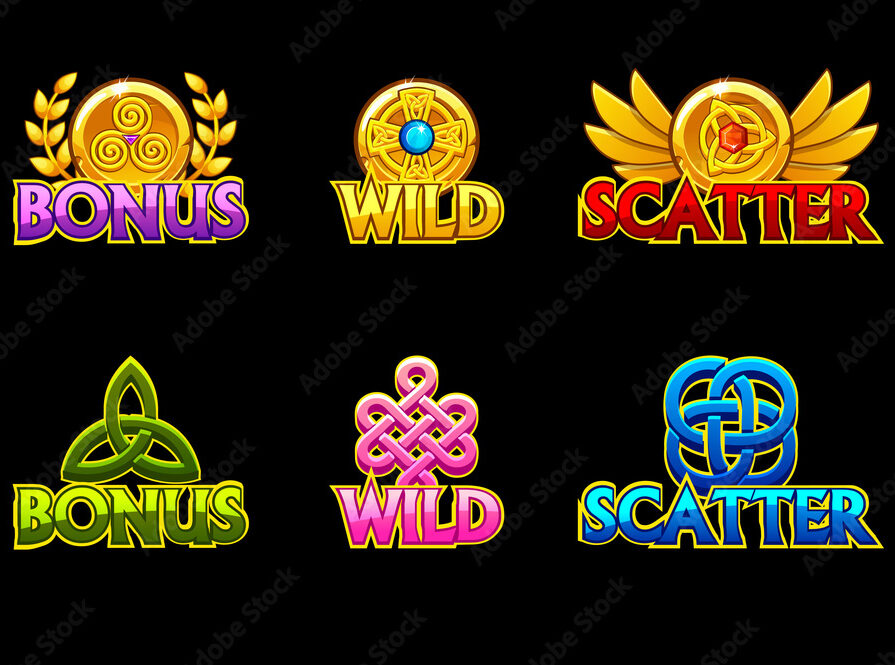 With the Scatters, you don't just win money or coins. They are usually there to trigger bonus rounds, such as free spins or cash prizes. You can even win a progressive jackpot with the Scatters, depending on the slot in question.
What are Multipliers?
Multipliers are a very popular feature for plenty of punters. They offer the chance for players to quickly secure the wins by 2, 3, and maybe even 10 times, depending on the game itself. These multipliers can appear at random times, and they will surely spice up the entire gaming adventure, adding excitement and thrill, even for punters who have placed a relatively small bet.
Multipliers usually appear in bonus rounds, but they can sometimes show in the base game as well. In some titles, Scatters and Wilds can act as multipliers at the same time, enhancing your winnings even more.
Lastly, multipliers don't just increase your win on a certain payline, but they can increase your total bet to get you even bigger wins.
What are Bonus Rounds?
As mentioned above, modern video slots feature plenty of bonus rounds that can increase players' chances of securing a win. Bonus rounds are just additional rounds of the game that you can trigger, and they give you an extra chance to secure big wins.
So, it goes without saying, bonus rounds add even more thrill and excitement to the game. Bonus rounds can have different forms, and the most common ones are:
Free spins
Mini-games
Gambling options
Usually, you can activate bonus rounds when you line up certain bonus symbols. Every game has different bonus rounds and different triggering mechanisms, and all that information can be found below the paytable in the slot itself.
Tips for Increasing Your Chances to Win at Slots
Nowadays, if you want to be considered a pro in the online slot industry you need to do your homework before you start playing. Most players would wonder what is the best strategy to win in online slots? Well, we sort of have some bad news here – there is no winning formula or strategy that will guarantee you certain wins.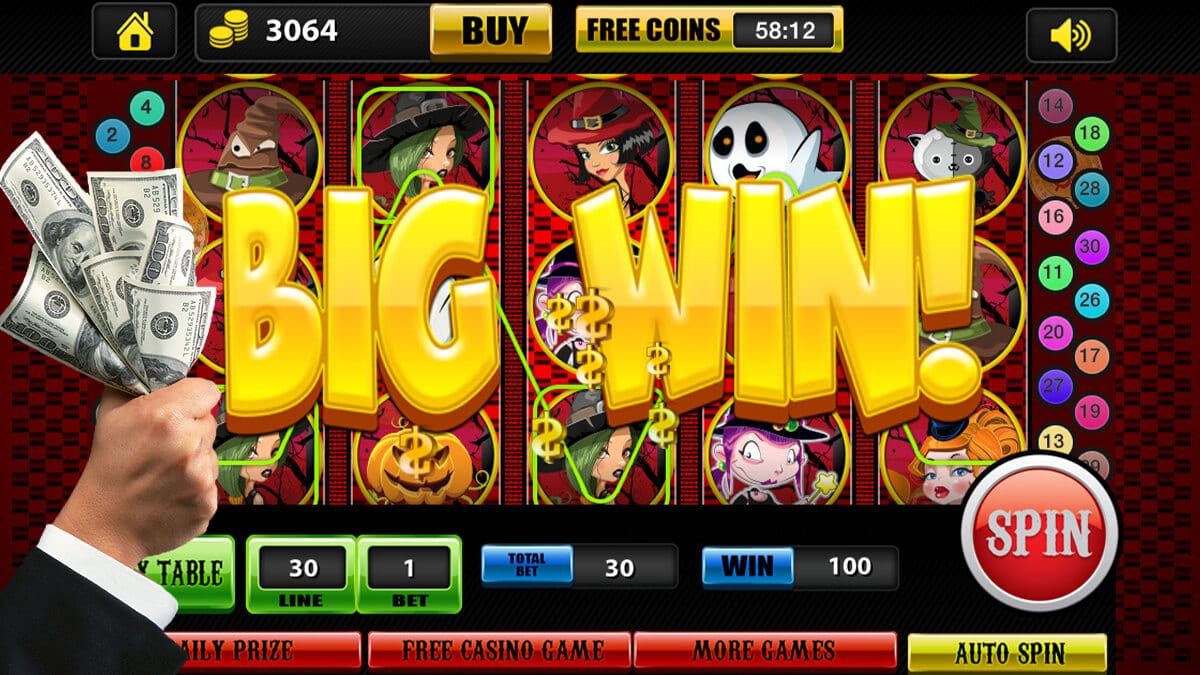 However, that doesn't mean that you cannot use some of our tips to boost your odds when playing a particular slot. By using our tips below, you can shift the odds a bit in your favour and it can be a good starting point in your shot at the top prizes.
Bet on as Many Paylines as Possible
If you are tight in terms of your wallet, you don't want to change the number of paylines, instead you can choose to play with a lower wager.
Don't Start the Game Unprepared
This is a golden rule when playing online slots. Head to the 'information' section of the slot, and see the paytable and bonus round information. Also, check the minimum and maximum bet amount and see whether the slot matches your budget.
Use Special Features
Most of the games these days feature features like autospin or fast play to change the dynamics of the game a little bit. It would be wise for you to take a step back from time to time and utilize these options, just so you don't get bored.
Practice with Demo Versions
These days, the vast majority of online slots feature demo versions. These free games are always a great idea for players, as they provide them with the chance to play without wagering real money. It is also a good way for you to learn the rules and get a general feel of the game before you wager your money.
There is no limit on how long you can play the games for free, so we advise you to always spin a few rounds for free when you play a new slot.
Depositing and Withdrawing at Online Slots
Of course, to start playing slots for real money, you need to make a deposit at the online casino you have chosen. Most online casinos these days will offer various payment methods for players to choose from for their deposits and withdrawals.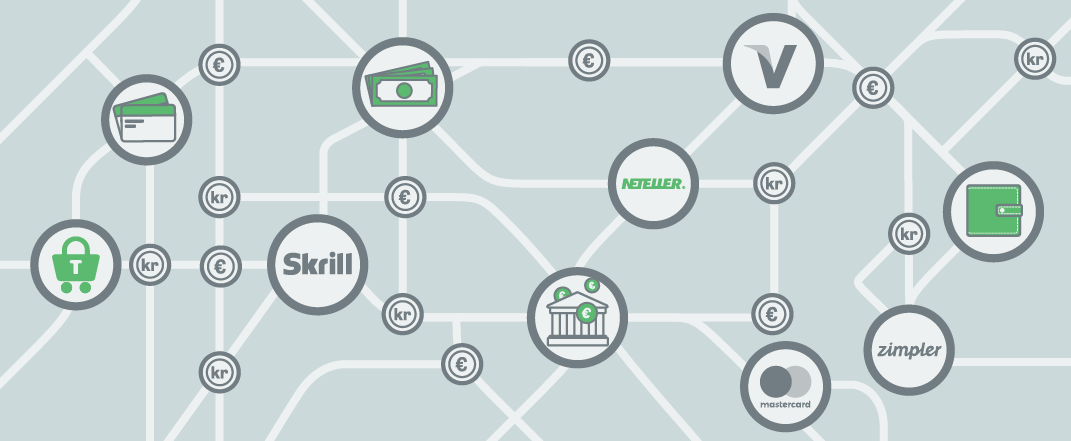 Placing a deposit is fairly simple, as all you would need to do is head to the 'cashier' section of the site, select the amount you wish to deposit and that would be it.
Withdrawals are also basically the same, as you once again need to head to the 'cashier' section, choose withdrawals, and enter the amount you wish to withdraw. Have in mind that different online casinos have different minimum and maximum withdrawal limits, so that is something you need to check before you register.
The most used payment methods in online casinos include the likes of VISA, MasterCard, Skrill, Neteller, PayPal, Paysafecard, and even cryptocurrencies such as Bitcoin, Litecoin and Ethereum.
How long it takes for the money to arrive in your account depends mainly on the payment method you have chosen. Cryptocurrencies tend to be the fastest, closely followed by e-Wallets.