Explaining Slot Payline Mechanics
Unless you are a slot fanatic and you are completely mad about online slots, you might not fully understand all the inner mechanics of a certain game. That is absolutely fine, as everyone needs to start somewhere.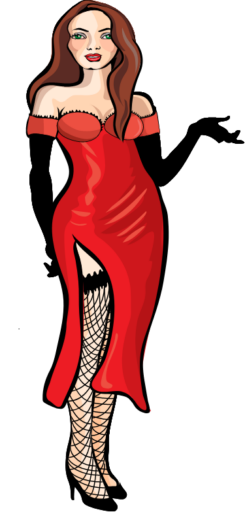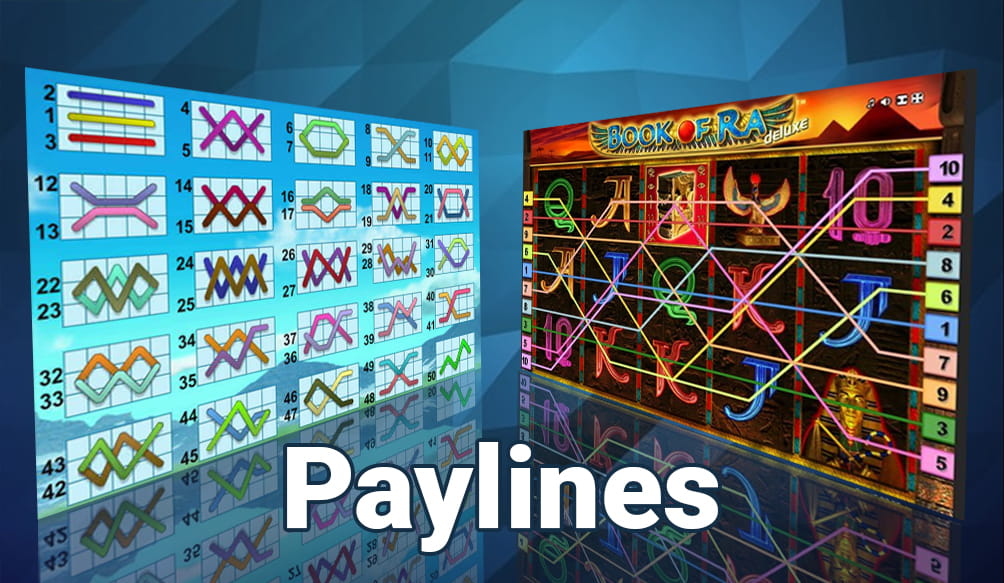 In this article, we will speak about paylines, which is the main mechanic of any online slot these days. It is how punters actually win money. It might seem tricky and overwhelming at first, but after reading the specifics of each mechanic, you will be more than ready to start your gaming journey.
What are Paylines?
Before we start analyzing the different types of payline mechanics, we need to explain what exactly is a payline. A payline is also known as a win line or a way to win. It is a combination of matching symbols that will see you get a payout whenever those symbols land on the reels.
Of course, different paylines will lead to different payouts. Some slots have certain bonuses activated if some symbols land across specific paylines.
The most common payline number in today's online slot industry is 25. However, the online gambling sector is constantly evolving and things change all the time. Game providers compete with each other to make bigger and better games, so some online slots have an incredible number of paylines.
As you would expect, older slots have fewer paylines than the modern versions.
Megaways
The Megaways mechanic was created in 2017 by Big Time Gaming, and it has been a revelation ever since. It is one of the most lucrative ways you can play online slots these days.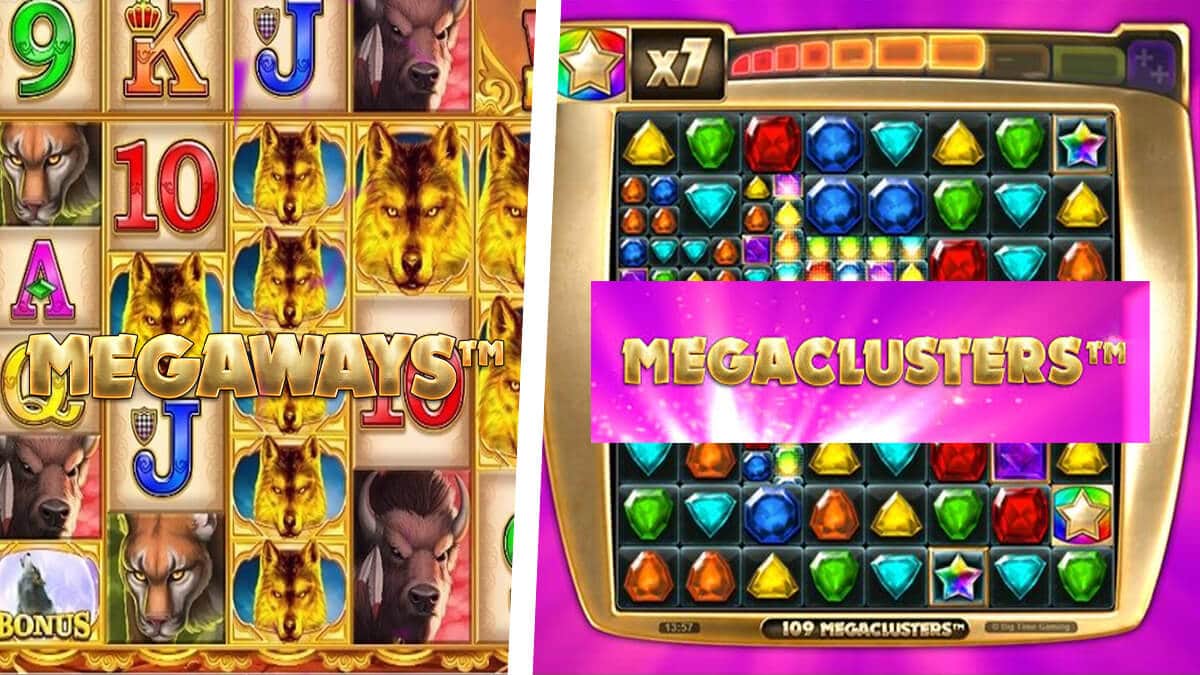 As mentioned above, traditional online slots have a fixed number of paylines that you need your symbols to land. So, you need to have a big element of luck to get the right icons in the right spots.
However, these things work differently with Megaways. Instead of having a fixed number of paylines, the Megaways mechanic means that the number of paylines is completely randomly determined with each spin you make.
Moreover, the Megaways mechanic gives you the chance to unlock up to 117,649 ways to win per every single spin. So, you can just imagine how the Megaways mechanic boosts your chances of securing a big win.
The objective of any game that has the Megaways mechanic is still the same – land at least three matching symbols from left to right, but with the increase in the number of paylines, you have a much better chance to secure a win.
Cluster Pays
Cluster Pays is another very unique slot mechanic introduced by NetEnt. It is a mechanic where winning combinations are activated in clusters. This means that the standard payline mechanism of winning from left to right is eliminated.
So, you can match sot icons from top to bottom, from left to right, and vice versa. The most important things here are the matching symbols, irrespective of reels, lines and their location. The main rule with the Cluster Pays mechanic is that icons need to land next to each other and meet one of the 4 corners of the game.
Of course, the payout at the end depends on how much is every symbol worth. The bigger cluster you get, the bigger your payout, it is that simple.
The Cluster Pays mechanic is very unpredictable and dynamic, so you can see why online casino fans have raved about these slots. Moreover, by not knowing how big the symbol clusters can be, you will surely get a special thrill to enjoy.
Infinity Reels
The Infinity Reels concept is a fairly new one in the online gambling world. It was introduced by ReelPlay and it came into force just in 2020. The first game that had this mechanic was El Dorado Infinity Reels. Ever since the number of games adopting this mechanism has slowly increased. It is still early days, but we can see a future where Infinity Reels slots will dominate.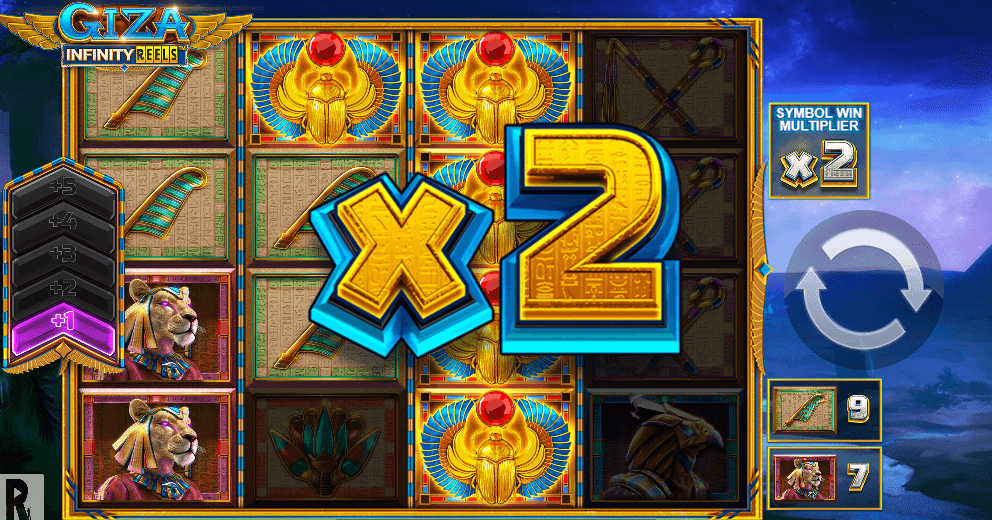 All games that have this mechanism run on the concept of adding extra reels all the time. There is no limit to the number of reels that can be added. Infinity Reels slots are usually cascading in nature, so you can get an infinite number of cascades you can activate.
When you combine that with the ever-growing number of reels, the potential for securing big wins can be very appealing to all punters.
When you get no more wins on the extra reels, they will all disappear, with the standard reel structure taking their place. As there are so many reels being produced all the time, slots that have the Infinity Reels mechanism are usually highly volatile.
Left-to-Right
It is time to take a step back now, after explaining some a bit more complicated slot mechanics. Left-to-right slots are the most common payline mechanics in the online gambling industry.
The logic with these slots is very simple – when you play left to right paylines, you will need to match the same symbol from left to right on the same payline. There are also right-to-left payline slot games, but they are not that common these days.
As you may know, reels will usually start landing from the left after you spin them, so it makes complete sense for the paylines to work the very same way.
Right-to-Left
As mentioned above, the most common type of slots these days are the left-to-right ones. However, that doesn't mean that the complete opposite does not exist. The online gambling industry is so competitive, and online casinos need to have a wide range of games with different mechanics in order to attract new punters to register.
In that line, right-to-left slots work the same way as left-to-right, but with one key difference – you need to land winning combinations from the rightmost to the leftmost reel. All other rules with these types of games remain the same, it is just the payline winning combination that changes.
These slots are very simple to understand, so it might be the best way for a newbie to start their gaming journey. After a certain period, when they get comfortable playing, players can head to play a bit more complicated slots with different mechanics.
Both Ways
Now that we have explained the left-to-right and the right-to-left mechanics, you will be happy to know that there are online slots that feature a combination of those two. Of course, there can be more ways to win if the online slot pays both ways on a slot payline.
It means that no matter whether the icons land left to right or right to left, it will count as a win. This is only good news for players, and both ways slots are usually very popular in any online casino. All in all, this mechanic gives you two separate ways to win on the same payline, and it is a no-brainer that this type of slot can give you a significant boost in your winnings.
Fixed and Adjustable Paylines
All of the above-mentioned give players an indication of what to expect when playing any online slot. It is vital for you to know exactly what type of game you play before you decide to wager real money.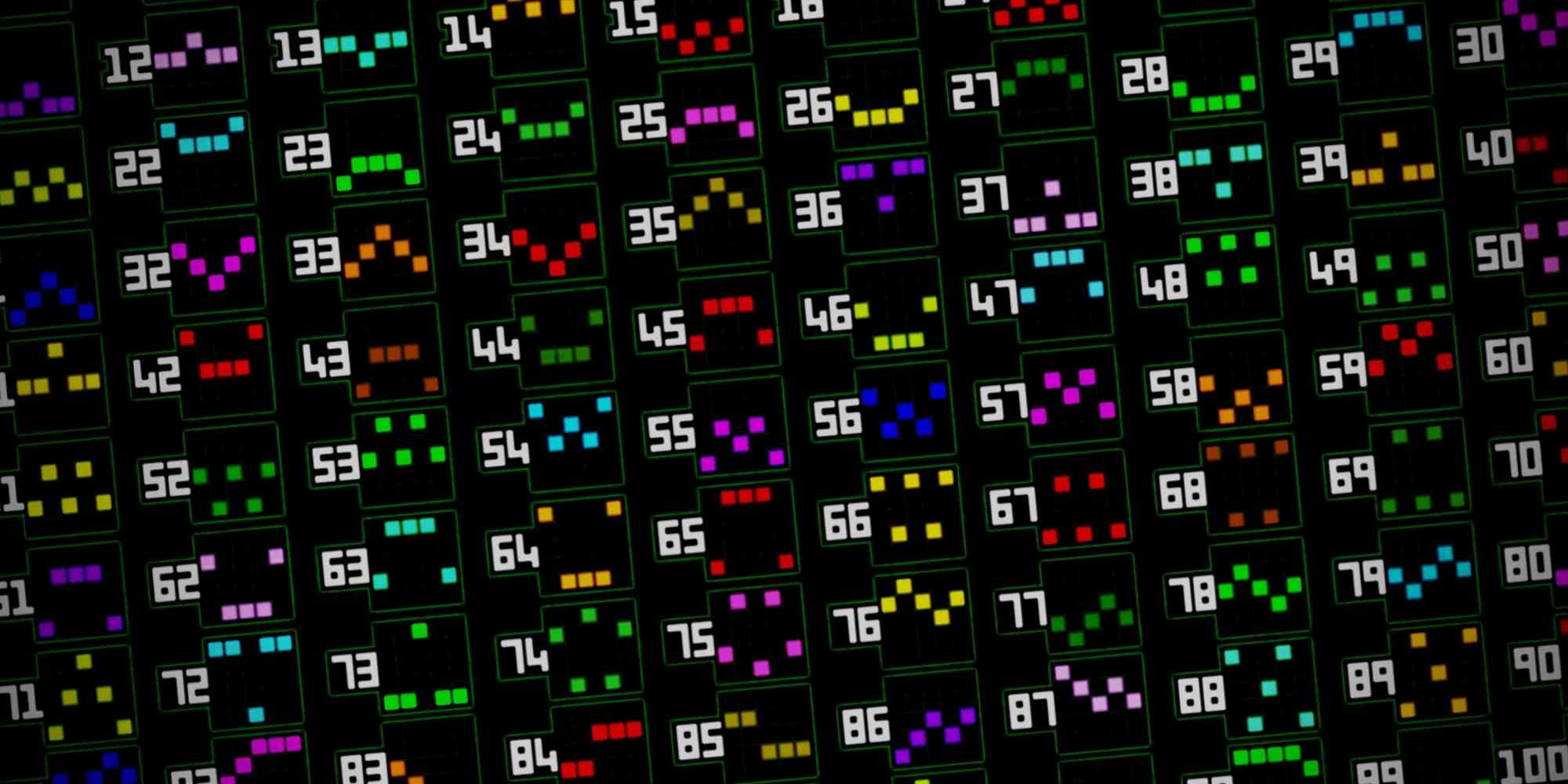 Everything that we explained above means that there are two types of paylines. Some games feature adjustable paylines, while others offer only fixed ones. There is no universal answer on which ones are the better. Both of them have their advantages and disadvantages, and, at the end of the day, it all comes down to player preferences.
It can be said that fixed paylines slots offer players the chance to bet on all or nothing. You have a set number of paylines and you need to place a wager on them to start playing.
As a result, these games have different bonus features, so punters will have the chance to win some big payouts. Some of the bonus features in these games include Wilds, Scatters, and free spins, so there is plenty to look forward to.
There are big benefits that come with fixed payline slots, and one of those is that they offer interesting bonus rounds compared to other flexible games in the market.
When it comes to adjustable paylines, they offer punters much more flexibility on what bets they want to play. You have the chance to choose how many lines you want to bet on.
This feature can be very useful if you have a smaller bankroll. It is very simple – if you run low on funds, you can just reduce the number of paylines to suit your budget.
Conclusion
At the end of the day, there are different preferences for each player and that is the reason why slots come in many different themes, mechanics, gameplay, RTP, payouts, etc. All reliable online casinos have hundreds of different online slots for players to choose from, so you will be spoiled with choice.